Queen's Wharf Brisbane will provide a wide range of 'quintessentially Queensland' experiences to enjoy, and significant economic benefits for the local and state economy.
Destination Brisbane Consortium's extensive consultation with Brisbane's best-in-class architects, urban designers, heritage specialists, landscapers and town planners has resulted in the design of a uniquely Queensland development that is truly world-class.
Our development merges state-of-the-art contemporary architecture with heritage buildings in an exciting new precinct that will embrace Brisbane's  subtropical climate, blue skies and outdoor river-city lifestyle.
As well as being a major tourism attraction in its own right, Queen's Wharf Brisbane will deliver economic benefits including thousands of construction and operational jobs and opportunities for suppliers.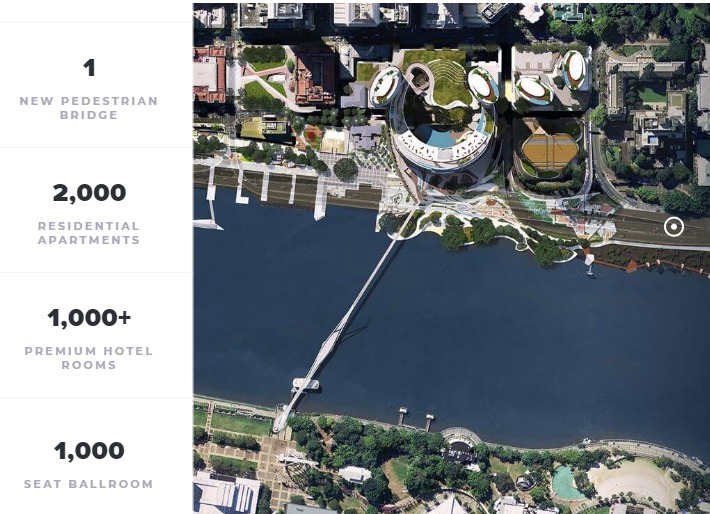 Evolving from a rich history, Queen's Wharf Residences represent a new landmark on the Brisbane skyline. Rising majestically above the city, the range of luxury residences boast sky-high views, regal interiors, and a dynamic inner-city location. The exceptional residential amenities include a range of active, relaxing and stimulating spaces to promote creativity and well-being. Queen's Wharf is more than a residence, it's history in the making.